Now Available Reliable Carpet Cleaning Services in Sydney
A clean carpet complements a beautiful home. Therefore, we all invest in an expensive carpets. But maintaining them might become a hassle. It requires regular cleaning. This involves the investment of time and effort in your daily lifestyle. Hence, we here at Micks Carpet Cleaning Sydney have the right carpet cleaning services for you in Sydney. We have come up with a variety of carpet cleaning services. Hence, you will end up with a perfect carpet cleaning contract with us. For more information, contact carpet cleaning Sydney experts on our customer care number. This follows 02 3814 2793 which is available all round the clock.
Our company is one of the best local carpet cleaning companies near you. Firstly, we aim at providing perfect quality carpet cleaning. Secondly, we have a team of professional local cleaning experts. Hence, this will make carpet cleaning quicker. Our services are available 24 by 7, i.e. all round the clock. We believe in timely services. Hence, we have same day carpet cleaning services as well. Hire us today.
Why Professional Carpet Cleaning Is Considered a Necessity For Everyone?
Firstly, carpets experience huge foot traffic. This will leave dents and folds in the carpets. Hence, your carpets start looking strained and dull. To maintain the lustre of your carpets, start investing in professional carpet cleaning services. It gives you a lot of benefits as mentioned below-
Firstly, it will increase the lifespan of your carpets.
Professional carpet cleaners are skilled at their job. They will get rid of all the dust and debris.
Secondly, professionals can easily remove all the stains. For example, pet stains and food spills.
Carpet cleaners specialise in the deep cleaning of carpets. This will ensure a healthy carpet in no time.
Moreover, they will kill all the possible germs and bacteria.
Lastly, this will improve the overall condition of your carpets. And will prevent any bacteria around you.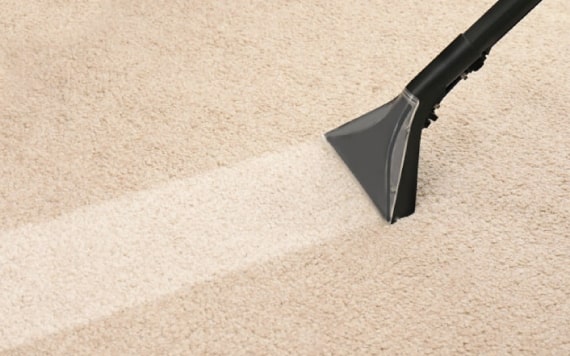 The Various Carpet Cleaning Services We Provide in Sydney
Carpet steam cleaning services
We all understand the importance of regular carpet cleaning. And one of the best methods includes steam cleaning. It is very popular among professional carpet cleaners. We also offer carpet shampooing services. Importantly, steam will dissolve old grease from the depth of carpets. As a result, you get fresh carpets in no time.
Carpet stain removal services
It's obvious to have stains on the carpets. But removing them can be a time-consuming job. Firstly, the right detergents must be used. And hence, our carpet cleaners will just do so.
Carpet Mould Removal services
Are you noticing bad moulds on your carpets? We suggest you call our carpet cleaners immediately. Moulds are a sign of bacteria growth. And can cause unwanted allergies in your households. Therefore, our team will arrive at your place instantly.
Carpet dry cleaning services
Also, we use another reliable method. This includes dry cleaning of the carpets. Firstly, this method takes up less time. And we use high-quality dry cleaning equipment. Within a few hours, your carpets will come out new and ready to use.
Carpet deodorisation and odour removal
Old carpets start causing bad odours. Hence, we can assist you with the odour removal treatment. Feel free to call us to deodorise your carpets to keep them hygienic.
Carpet sanitisation service
We also provide carpet sanitisation services in Sydney. Hence, keep your carpets away from all bacteria and contaminants. Call us for a pocket-friendly carpet disinfection service today.
Various Types Of Stains We Can Remove

Bloodstains

Food spills

Alcohol

Tea and coffee spills

Pet urines

Oil marks

Wine

Any grease stains

Gum and other stains
Get Home or Office Carpet Scotchgard Protection Services Today!
Scotchgard is considered the best carpet protection treatment. Firstly, it acts as a barrier. And prevents stains from depositing on the carpets. It is a high-quality carpet fabric protection. It is best for homes where kids and pets are present. This will make regular cleaning easy as well. Hence, it's time to invest in carpet stain protection services today. Get your affordable carpet Scotchgard service with us today. You can also call us for same-day exclusive services in Sydney.
The Carpet Cleaning Process That We Follow For Most Effective Results
We have a well-skilled carpet cleaning team. Hence, our team follows a step-by-step procedure for carpet cleaning.
Firstly, we inspect the carpets thoroughly. This gives us an idea about – the quality and fabric of carpets and the severity of the condition.
Secondly, we develop a suitable plan for you. And we use specialised equipment to do so. For example, we have quality vacuum cleaners, high-power carpet dryers and steamers.
The process involves washing, spot stain treatments and drying. In the end, we just sanitise as a finishing touch.
All our carpet cleaning methods are safe for kids and pets.
Get a Quick End Of Lease Carpet Cleaning Service in Sydney
Is your lease coming to an end? And you are looking for a quick carpet cleaning service in Sydney? Our staff will give you the right treatment in less time. Contact us for such emergency end of lease carpet treatments. Call us to book yours today.
Same Day and Emergency Carpet Cleaning Cervices in Sydney
Looking for an emergency carpet cleaning near me? We are just one call away. Our company offers both same day and emergency carpet cleaning services. Hence, just give us a call for quick service. And our experts will arrive at your place within a few hours.
We Are Considered The Best Carpet Cleaners Here in Sydney. Here's Why?
We have a professional team capable of solving any carpet problem.
Our staff is available all round the clock in Sydney.
We have the most affordable carpet cleaning pricing on all our services.
All our cleaning solutions are eco-friendly. Hence, they are safe for all pets and kids as well.
We have certified carpet cleaners in Sydney.
FAQs
Regular professional carpet cleaning will keep your carpets new for a long time. They are super effective.
DIY carpet cleaning is a temporary solution. Hence, it won't be as effective as professional carpet cleaning.
Yes, our carpet cleaners are available on weekends and public holidays as well.
Location:- Sydney, NSW, 2000, Australia