Deep Cleaning For a Healthy Home Choose Our Best and Most Affordable Carpet Cleaning Services in Sydney
Designed to be soft, warm, and comfortable underfoot, carpet is a type of textile floor covering. You may have also carpet to warm your floor. Consequently, you may need to get it professionally cleaned regularly. If it is or you are in search of Same Day Carpet Cleaning Sydney experts, you've come to the right place. Micks Carpet Cleaning is the right company for your carpet sanitising, steam cleaning, deodorising and stain removal needs.
We are here to give you more comfort with our expert carpet cleaning services. Our skilled specialists utilise cutting-edge technology to completely clean your carpets and remove all dirt, dust, allergies, germs, & other contaminants. We provide a wide range of services, such as pet stain removal, spot treatment, dry cleaning, carpet steam cleaning Sydney; and more.
All Cleaning Services in Sydney
Benefits Of Professional Carpet Cleaning in Sydney
Professional carpet cleaning offers a number of benefits to homeowners, businesses and commercial establishments. Not only professional carpet cleaning is helpful to keep carpets looking fresh and stain-free, but it also prolongs the lifespan of your carpets. Here are some of the key benefits of professional carpet cleaning:
Dirt and dust on the carpet can cause health problems such as respiratory issues. And, professionally cleaning your carpet removes dirt, dust and allergens from your carpets. It removes hidden stains and contaminants.
Professional cleaning also helps to remove stubborn stains that regular vacuuming cannot get rid of.
It helps to protect your carpets from wear and tear by removing abrasive particles that can damage them over time.
Furthermore, professional cleaning on a regular basis also helps to improve indoor air quality; as it removes pollutants from the carpet; which can make breathing difficult for people who are suffering from allergies or asthma.
Professional carpet cleaning is really advantageous in increasing the life of your carpets.
So, get to us as we are carpet cleaning professionals in Sydney. We protect the carpet by keeping them looking like new for many years than regular vacuuming alone can achieve.
Call Us Immediately To Get Rid Of All Carpet Dust And Dirt. We Professionally Sanitise Or Clean Carpets.
Micks Carpet Cleaning The Premier Carpet Cleaning Company in Australia
Micks Carpet Cleaning is a well-established and premier carpet cleaning brand with over 25 years of experience in the industry. We have a long history of providing our clients with trustworthy and expert carpet cleaning services. We are proud to be among the most skilled and reputable carpet cleaners in the region as we served thousands of customers. Our company's team works hard to provide each and every one of our clients with the greatest experience possible. We have many certifications from Inspection, Cleaning and Restoration Certification (IICRC). Our professional carpet cleaners are fully trained in the latest carpet cleaning methods.
Our values are based on providing excellent customer service and using only safe, eco-friendly carpet cleaning solutions. We have expertise in giving a wide range of services to ensure that our cleaning is efficient and effective. Our experienced workers will provide you with professional advice on how to best care for your carpets; even though we offer the most affordable carpet cleaning Sydney service.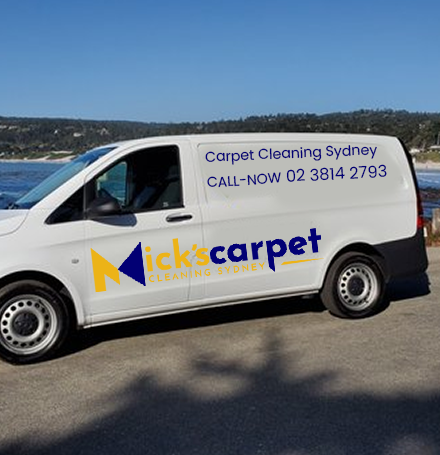 What We Offer, Our Professional Carpet Cleaning Services
There are several carpet varieties, and each has a distinctive appearance and texture. You may have also different carpetings in your home and different requirements for carpet cleaning services Sydney. Well, there is no need to worry. We are always with you with our different carpet cleaning solutions which will be absolutely great for your carpet. Our Carpet Cleaning Technician (CCT) offer these services without any hassle.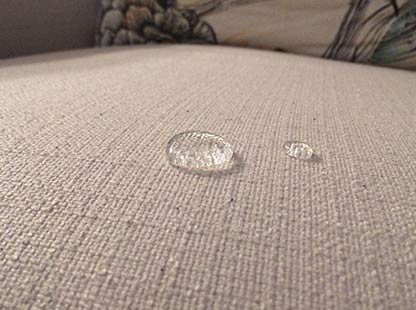 Scotchgard Protection
The Carpet Scotchgard Protection works as a protector for the carpet from different sorts of stains. Our professional carpet cleaners are working to protect carpets by giving a shield of Scotchgard to the carpet. This shielding layer of protection resists stains to get into the carpet fibre. So, call us if you also want to get this kind of carpet protection.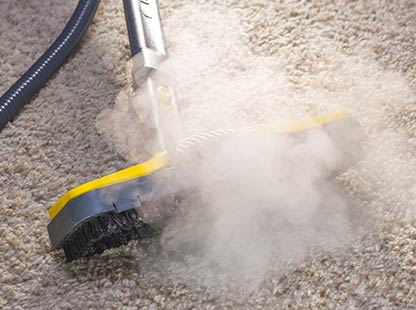 Hot Water Extraction Cleaning
Hot water extraction is a highly efficient and reliable carpet cleaning technique. It involves injecting hot water mixed with a cleaning agent deep into the carpet to remove dirt & soil, and then using an advanced vacuum system to suck them out. We use this method to ensure your carpets come out clean, fresh & hygienic.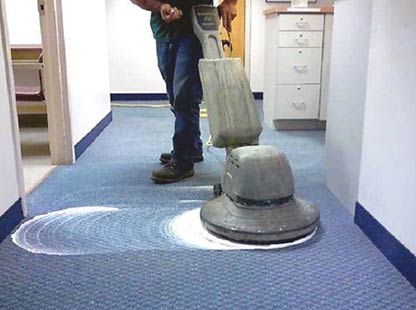 Carpet Shampooing
Vacuuming regularly is an important part of home maintenance, but deep-seated dirt and stains can remain in the carpet fibres. It's a great idea to get carpet shampooing services at least once or twice every year. So, get to us if you are also willing to deep clean the carpet with the carpet shampooing treatment.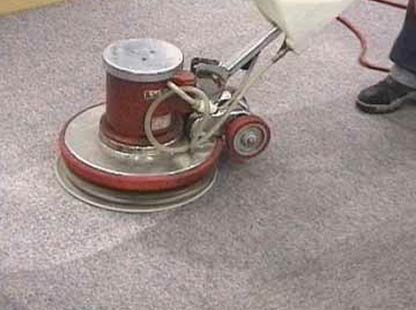 Bonnet Cleaning
Bonnet cleaning for carpets is a popular technique. In this, we use a pad of cotton, rayon or polypropylene fabric attached to the bottom of a rotary shampoo machine. The pad is soaked in a professional carpet cleaning solution suited for carpets to get them looking clean & fresh again. So, call us if you want to try bonnet carpet cleaning.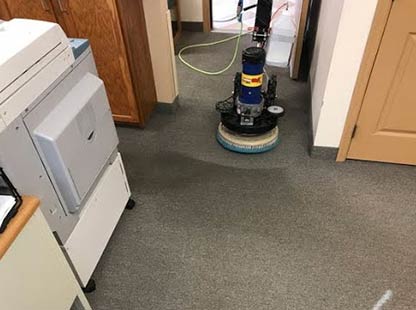 Encapsulation Cleaning
Encapsulation carpet cleaning is a technique used to get rid of dirt & debris from carpets. We work with this technique by using acrylic polymers in a chemical solution that sticks to the soil particles on the carpeting; then breaks down the bond between the fibres and soil. In this way, we can easily remove dirt and soil without damaging your carpet.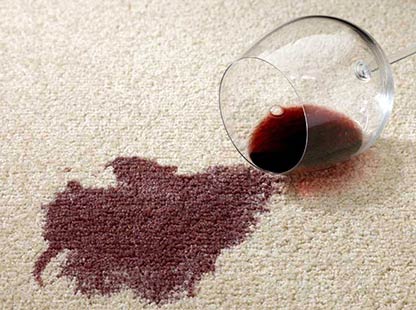 Stain Removal Treatment
You can be certain that your carpets are spotless and secure for your family to use with our thorough carpet stain treatments or services. Our professional carpet cleaners are using the best ways to help you in removing the carpet stubborn stains. Our carpet stain removal services include the removal of pet urine stains, grease stains, coffee stains, food stains, etc.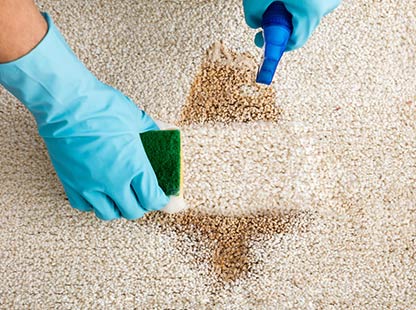 Odour Removal Treatment
Odours may be harder to eliminate, particularly if they are deeply ingrained in carpets. Odours from carpets can be eliminated, you just need to hire our carpet odour removal or treatments. By using our service and technique, you can make sure that your carpets are fresh and clean-smelling; devoid of any offensive odours even free from pet odours.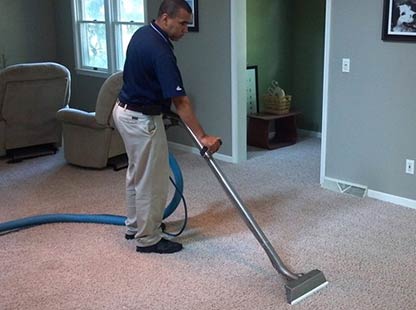 Deep Carpet Cleaning
Our deep carpet cleaning gives the best result in cleaning your carpet. We utilise professional tools, cleaning solutions, and methods to penetrate the carpet's fibres deeply and eliminate any stubborn dirt and dust. We deep clean carpets as well as make sure that your carpet is free from dirt and dust.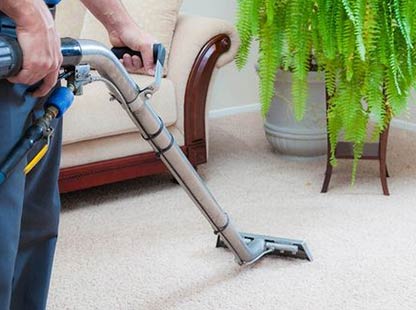 Carpet Steam Cleaning in Sydney
To keep your carpet sanitary and healthy, we provide the best carpet steam cleaning options available. This involves using hot water, steam cleaners and a cleaning solution to penetrate the fibers of the carpet, which helps to loosen dirt, dust, and other particles that have become embedded. This starts by vacuuming the carpet to remove surface-level debris. Then, a cleaning solution is applied to the carpet using a specialized machine. This solution is usually a mixture of hot water and a cleaning agent that is designed to break down and dissolve dirt and stains. The machine then uses hot water and high pressure to spray the solution onto the carpet and extract it back into the machine. This process not only removes dirt and stains but also kills bacteria and other germs that may be present in the carpet.
Realised Carpet Steam Cleaning Top 5 Benefits
Effective technique for deep cleaning carpets.
Particularly effective at removing tough stains, such as pet urine, wine spills, and food stains.
It is a chemical-free cleaning method.
It is safe for both your family and pets.
Helps to extend the life of your carpets and improve the indoor air quality of your home or office
Call Us Immediately To Get Rid Of All Carpet Dust And Dirt. We Professionally Sanitise Or Clean Carpets.
Why Choose Us For Same-Day Carpet Cleaning Sydney?
If you're looking for reputable and reasonable carpet cleaning services in Sydney, our top-notch deep cleaning services will definitely live up to your expectations. Here are the reasons, why you can choose us for Same Day Carpet Cleaning Sydney services.
Eco-friendly cleaning: Our team offers meticulous and knowledgeable service when it comes to keeping your carpets clean. We use eco-friendly carpet cleaning detergents that are sure to take care of all your carpet cleaning needs; in the best way possible.
Latest cleaning methods: Our team of experienced carpet cleaners use the latest methods and technology to deep clean, remove stains, protect fabric & get rid of bad smells from your carpet. We'll make sure your carpets look their best again!
Best results with quality cleaning: Our team of highly-experienced experts ensure to offer the best possible carpet cleaning results, be it steam or deep cleaning. We strive to provide customers with reliable & top-notch quality services.
Experience: You can be assured that our team of certified and trained experts, who have more than 25 years of experience; will take the utmost care when cleaning your carpets. We ensure precision with all our services.
Affordable price: We offer competitively priced carpet cleaning services that suit any budget. So, call us now if you want to avail both benefits of professional and affordable carpet cleaning costs. Our customers can avail end of lease carpet cleaning in Sydney as well.
5 Steps Procedure to Clean Your Dirty Carpets and Rugs
Our carpet cleaning process is easy to use and perfect to clean even stubborn stains on the carpet. Here is our 5-step best carpet cleaning Sydney procedure. So, read carefully and determine when to book us for a cleaning experience.
Pre-inspection and vacuuming: We begin the pre-inspection process by pre-vacuuming to get rid of any loose dust and dirt from the area. This allows us to effectively inspect for carpet requirements or carpet stains.
Stain removal: After carefully assessing the carpet, we then select the ideal carpet cleaning agent for it. We then apply our best carpet stain removals with care to ensure excellent yet safe results; as well as to make the carpet stain-free.
Steam or dry cleaning: Depending on how your carpet looks, we either choose to steam clean or dry clean it. Our specialized carpet cleaning solutions help to remove any stubborn stains that may have been missed by the initial inspection.
Post-inspection: Cleanliness is essential for any Sydney carpet cleaning job. So, we always make sure to do a post-cleaning inspection after each job. This inspection ensures that every single corner of your lovely carpet has been thoroughly cleaned and sanitized by our professionals.
Dry: Drying treatment is the final step that ensures that your carpet is ready to use and walk on.
Testimonials
Robert
Hi, I am Robert. Since I've started utilising Micks Carpet Cleaning, I am very happy. The company has never let me down. It always completes the task well and has amazing attention to detail. I can rely on this carpet cleaning to leave my carpets immaculate and free of any remaining dust or grime. I heartily suggest this company service for any carpet cleaning needs. Their affordable carpet cleaning Sydney services really makes me happy.
Smith
I am Smith. My carpets were cleaned by Micks Carpet Cleaning, and I'm very pleased I hired these people! This company completed the task brilliantly and with professionalism. My carpets have never looked better; they practically seem brand new. The company's expertise has a great deal of expertise in carpet cleaning and is quite competent. I heartily support the company's work for any of your carpet cleaning requirements.
Philip
I, Philip, recently had the pleasure of using Micks Carpet Cleaning. The company's professionals did a fantastic job. The Sydney carpet cleaners of this company were friendly, professional, and efficient. The carpets were cleaned to perfection and left looking brand new. The carpet cleaning prices of this company were very reasonable and I would highly recommend this to anyone looking for a reliable and trustworthy carpet cleaner in Sydney.
Our Wide Coverage Areas in Sydney
We are Sydney's best carpet cleaners to cover almost all areas of Sydney with our cleaning services. We give wide coverage in Sydney with services; including residential and commercial carpet cleaning.
info@mickscarpetcleaningsydney.com.au
Mon To Sun 9:00 am to 6:00 pm
Location:- Sydney, NSW, 2000, Australia
Frequently Asked Questions

Location:- Sydney, NSW, 2000, Australia
Our Wide Coverage Areas in Sydney
No Title
'Micks Carpet Cleaning offers very affordable services that are superb and quick. Due to my allergies, I called them to clean my carpets. The technician was very competent and arrived 15 minutes early. The technician performed a complete carpet cleaning for us. He did a great job for a fair fee.
No Title
'The carpet cleaning service was excellent, and I heartily suggest it to everyone! The technician did an excellent job and displayed great professionalism.'
No Title
'The carpet appears to be new. The technician did a fantastic job despite the unit's numerous stairs and two stories. I couldn't have been happier, even at the affordable price. He put in a lot of effort, and the carpet is beautiful.'