Micks Carpet Cleaning Sydney: Company With The Highest industry standards
Micks Carpet Cleaning's main motto is to thoroughly clean the carpet and eliminate all the dirt, allergens, odour, and stains from it. We are a trusted brand when it comes to hassle-free emergency carpet cleaning Sydney services. Over 20 years, we have served numerous clients and have never failed to deliver top-quality carpet cleaning solutions. Moreover, we have a highly experienced and well-qualified team of carpet cleaners in-house.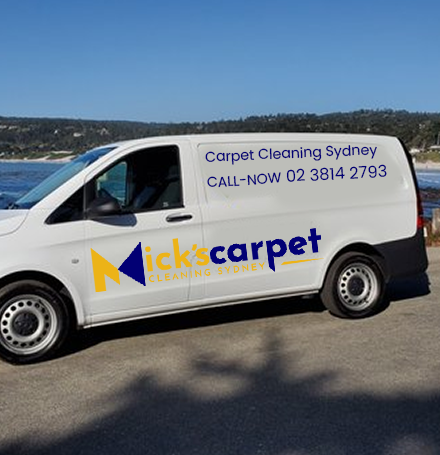 We use new technologies and excellent cleaning machines to give the best and quick outcome. We have lakhs of happy clients who trust us when it comes to quality carpet cleaning. The cleaning solutions used by our company are completely non-toxic and biodegradable. We believe in keeping our environment safe and not using any kind of harsh chemicals to clean the carpet. So, all our cleaning methods and solutions are customized accordingly.
To make our clients tension-free, we give a professional and satisfactory carpet cleaning solution. We have always delivered the highest standards to our customers out of our rich industry experience. Through our work principles.
Most Trusted Brands for Carpet Cleaning Sydney Services
Vision
Enhance the beauty of the carpet and make it hygienic and comfortable to use.
Mission
Thoroughly cleaning the carpets with excellent techniques and turning them dirt, allergen, and stain-free.
Company Values
We have our principles of working which help us in setting an example of being the best carpet cleaners. We strongly believe in our brand values and follow them every day to be better.
We Consider Being A Friendly And Helpful Team
Our entire team is reliable and friendly. We believe in being helpful to our clients so that they can experience superior and best customer service when they choose us for their carpet cleaning needs.
We Believe in Being an Exceptional Brand
We have maintained our reputation among our clients by serving them outstanding carpet cleaning solutions. We always believe in being one of the top choices for carpet cleaning in Sydney and nearby locations.
We Always Make the Best Decisions
When it comes to making decisions, we do not take them lightly. We always make strong and better decisions for our business and clients. Besides, we make sure our decision is always fair for our clients and the business.
We Offer Our High-Quality Carpet Cleaning Services Australia
We do not just offer our exceptional carpet cleaning service in Sydney, but our professional cleaners are also available to serve in all the locations of Australia. Besides, we have a local and expert team of cleaners in various cities to provide our clients with quick and effective carpet cleaning solutions.
Western Australia: Carpet Cleaning Perth
South Australia: Carpet Cleaning Adelaide
Northern Territory: Carpet Cleaning Darwin
Queensland: Carpet Cleaning Brisbane & Gold Coast
Victoria: Carpet Cleaning Melbourne
New South Wales: Carpet Cleaning Sydney
ACT, NSW: Carpet Cleaning Canberra
Tasmania: Carpet Cleaning Hobart & Launceston
Micks Carpet Cleaning Available in The Following States of Australia
Just contact Micks Carpet Cleaning, We have the solution for all your cleaning needs. They are available in all states of Australia and provide a range of services from carpet cleaning to upholstery cleaning. They offer services for both residential and commercial customers, so they can help you with whatever your needs may be. They have a range of services, including a special deal for first-time customers.
Location: Sydney, NSW 2000, Australia